Frequently Asked Questions
Our mission at WIN is to advocate for those who have been injured in an accident and need help. This help starts by informing you of your options. Below you will find some of the most frequently asked questions we answer for our clients. Please keep in mind that every case is different. We encourage you to schedule a free consultation with us by emailing or calling (773) 831-5000 so we can talk about your accident specifically.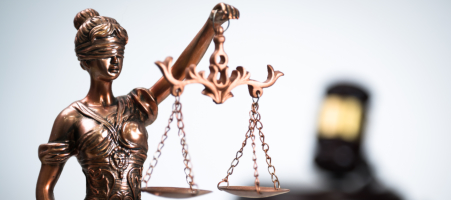 If you were injured on the job, it is important that you follow the necessary steps to ensure you receive all the workers' compensation benefits the law gives you. These steps are:
Report the accident to your employer as soon as you can. This will create a record of your accident. When an accident is not reported, your employer could deny you medical treatment and other work benefits. In addition, you could lose significant benefits for not taking action within the number of days specified by the law.
Seek medical attention with a doctor of your choosing. Not getting medical attention as soon as possible can hurt your case as your employer or insurance company could claim your injuries were the result of something else. You have the right to choose your doctor, one who works for you and not the insurance company. Contact us for a list of workers' compensation doctors in your area.
Contact an attorney to find out weather you should file your case with the State. The filing, called an Application for Adjustment of Claim, not only creates a record of what happened to you, but it also lets insurance companies know that you are aware of your rights and have someone who will fight for the protections you are entitled to as a worker. Contact us for a list of experienced workers' compensation attorneys in your area.
If you were injured on the job, the law provides an income for you. Injured workers have the right to:
The payment of all current and future medical expenses involved in the treatment of your work-related injury.
Temporary disability benefits that start after you miss three days at work. These benefits consist of 2/3 of your average weekly wage, up to a maximum of $1,500 per week.
Permanent disability if you no longer are able to perform your work duties as a result of your work-related injury.
The good news is that you don't have to pay us to fight for your rights as a worker. The attorneys in our network are paid on a contingency fee basis. This means that you don't have to make any payments up front. Rather, the attorneys in our network take their fee out of the recovery amount they secure at the end of your case. Since the attorneys in our network do not charge by the hour, it is in their best interest to resolve your case as quickly as they can, and secure the maximum compensation you deserve in the eyes of the law. In addition, it the attorneys are not able to win a settlement for you, you don't have to pay them.
As a worker, you have rights and protections under the law. When you experience an injury on the job, your employer is required to honor the benefits afforded to you as an injured worker. Because of this, employers are required to carry workers' compensation insurance, so they can comply with their legal responsibilities in the event an employee is injured on the job.
If you get injured at work, many times insurance companies will offer you monetary compensation as a settlement that fulfills their obligations to you as an injured worker. The amount of this settlement will vary according to the extent of your injuries, the workers' compensation benefits you are entitled to, the age of your case, and several other factors.
The best way to determine the amount of a settlement you could receive as a result of your work accident is to schedule a free consultation with us. A qualified attorney will be able to evaluate your case and provide advice on your options to ensure you receive a fair settlement.
Being undocumented does not impact your rights as a worker. Workers' compensation laws protect workers regardless of their immigration status. If your employers is trying to intimidate you by pointing out your undocumented status, make sure you contact us for legal help. Employer intimidation is against the law and in violation of your legal rights.
Under the law, your employer cannot fire you because you notified them of your accident. Filing workers' compensation claims is your right and an activity protected by the law. If you were fired --or threatened to be fired-- for reporting an on-the-job injury, contact us for help.
Don't Let Time Affect Your Options. Get Help Today.